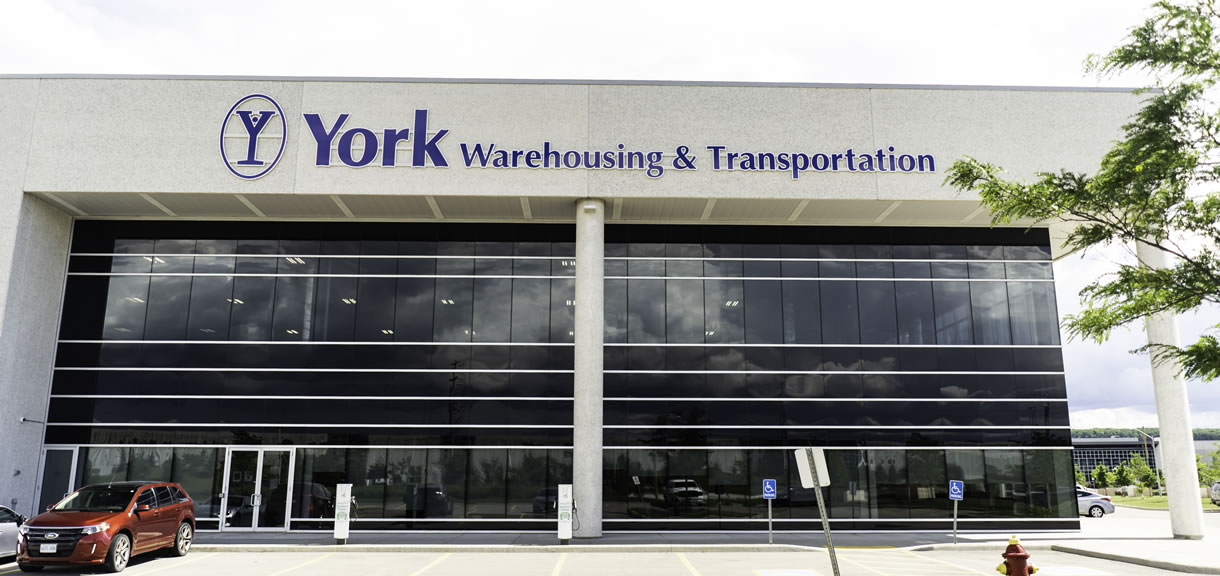 About Us
Founded in 1976, York has grown around the simple premise that we offer the highest levels of service and confidence to our customers at an always competitive price.
The York Group of Companies, consisting of York Transportation Inc., and York Warehousing & Distribution, has been built to meet the shipping, warehousing and co-packing needs of the broadest range of shippers in Ontario and Canada. Our highly trained drivers behind the wheels of our modern fleet of vehicles travel routes throughout Ontario, Canada and the U.S. and our vast warehousing operation allows us to simply manage inventory and deployment logistics for our customers.
Mission Statement
York Transportation Group defines itself as a fully integrated Transportation & Warehousing company providing value-added services to its clients in the following business categories:
Trucking
Warehousing and Distribution
E-Commerce/Marketing
Co-Packing
Philosophy Statement
Our Customer's are our primary focus. York Transportation Group will adopt the philosophy, processes, systems and behavior that will provide our Customers with value and quality service.
Our Managers and Employees are committed to communicate with the Customers promptly, honestly, responsibly and respectfully.
We recognizes that our employees are a major assets that will allow us to reach our goals. Accordingly, we treat our employees with respect and without prejudice against race, color, creed and gender.
We will act in a manner consistent with the best practices to provide a safe and healthy environment for all our employees, both in terms of facilities and equipment.
We are committed to provide our employees with fair pay for fair work, within a meritocracy with recognition and compensation. Accordingly, every effort will be made to upgrade the skills of all employees to help them to be successful.
The management team at York pledges to manage the affairs of the Company in a prudent and fair way, respecting the Law, in letter and spirit, and adopting such conduct as required for the well being of its Customers, Suppliers, Associates, Employees and Shareholders
We will strive to adopt a strategy to aid in the development of the organization through the adoption and use of new technology that add value to the Customers.
In the interest of fulfilling our promise to our Clients, Employees, Shareholders and the Managers we are committed to establishing open communication between functions and departments, without reservation, and to foster a team spirit to problem solving and continuous improvement. This team approach will be free of all prejudice.
The Owners and Managers of York are committed to supporting the Home Land Security agreement between the Canadian and the United States Government. Our commitment will be to educate and make aware all security policies and procedures to our staff as they pertain to Home Land Security.